About Awakening Wisdom: Joy of Living 3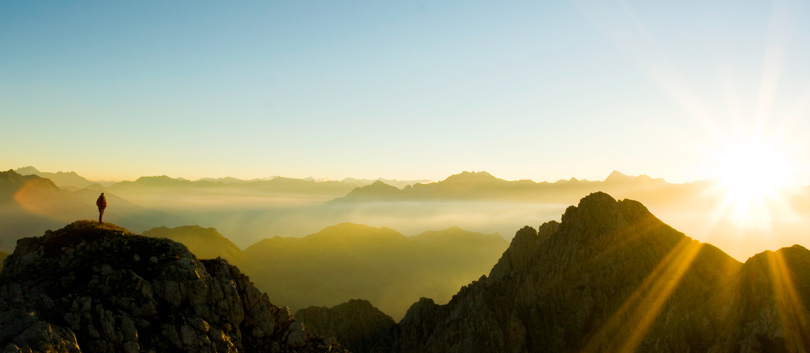 To bring an end to suffering, we need to cut through dualistic habits of perception and the illusions that hold them in place—not by fighting or suppressing them, but by embracing and exploring them

Yongey Mingyur Rinpoche
Registration is now closed.
Dates for our next Awakening Wisdom online will be announced soon.
Course Overview
In this six-week course, we will explore the practice of insight meditation. By bringing our unchallenged beliefs and patterns into the light of awareness, we can see how our rigid ideas often blind us to the richness of our true nature. The wisdom that arises through insight meditation allows us to see our inner experience clearly. This leads to a sense of freedom, well-being, and confidence that is rooted in awareness itself and available to us each and every moment.
Each lesson includes experiential teachings by Mingyur Rinpoche, as well as guided meditations and moderated discussions with a senior Tergar instructor. The first two videos—The Cause of Happiness and Seeing the Nature of Reality—will be available as soon as you register.
Course Details
Course fee: $125 ($95 for students repeating this course/seniors 65+/full-time students, monastics)
Course Length: 6 Weeks
Start Date: TBA
End Date: TBA
Instructor: TBA
Assistant: TBA
Who can attend this course?
This course is open to meditators who have previously attended Joy of Living 1 and 2 and who have met the practice requirements for these courses. It is also open to those who have not attended these workshops, but who have practiced meditation regularly for at least three years.
What will I learn in this course?
In the third level of the Joy of Living, Mingyur Rinpoche offers guidance on the practice of insight meditation, a profound form of meditation that uproots the causes of anxiety and suffering. In this level, you will learn:
How to use insight meditation to break through the distorted ideas that create confusion and suffering
How to see beyond superficial thoughts and emotions to the basic goodness of awareness itself
How our rigid beliefs about ourselves and the world around us keep us locked in a cycle of dissatisfaction and anxiety
How to see things as they actually are, rather than the mistaken version of reality that we project onto the world
What does the course include?
This class features:
Weekly video teachings by Yongey Mingyur Rinpoche
Course discussion forum with a senior Tergar instructor and assisted by a Tergar facilitator
A printable course guide and practice log
Weekly downloadable, guided, audio meditations
A live call-in event with the course instructors
About the Joy of Living Program
The Joy of Living is a path of meditation practice that can be followed by anyone, regardless of religious or cultural orientation. Meditation enables us to discover a lasting contentment that is not subject to the fluctuating conditions of the external world, and to nurture the qualities of wisdom and compassion that naturally manifest from awareness itself. Read more
About Yongey Mingyur Rinpoche
Yongey Mingyur Rinpoche is a rising star among the new generation of Tibetan Buddhist masters. With a rare ability to present the ancient wisdom of Tibet in a fresh, engaging manner, Rinpoche's profound teachings and playful sense of humor have endeared him to students around the world. His first book, The Joy of Living: Unlocking the Secret and Science of Happiness, debuted on The New York Times bestseller list and has been translated into over twenty languages. Rinpoche teaches throughout the world, with centers on four continents. Read more
NOTE: You must register for this site, activate your account by clicking a link in your email and log-in before you can register for this course.
Not registered for Tergar Learning yet?
Register Now
If you are already registered on Tergar Learning please Log In