About the Nectar of the Path Course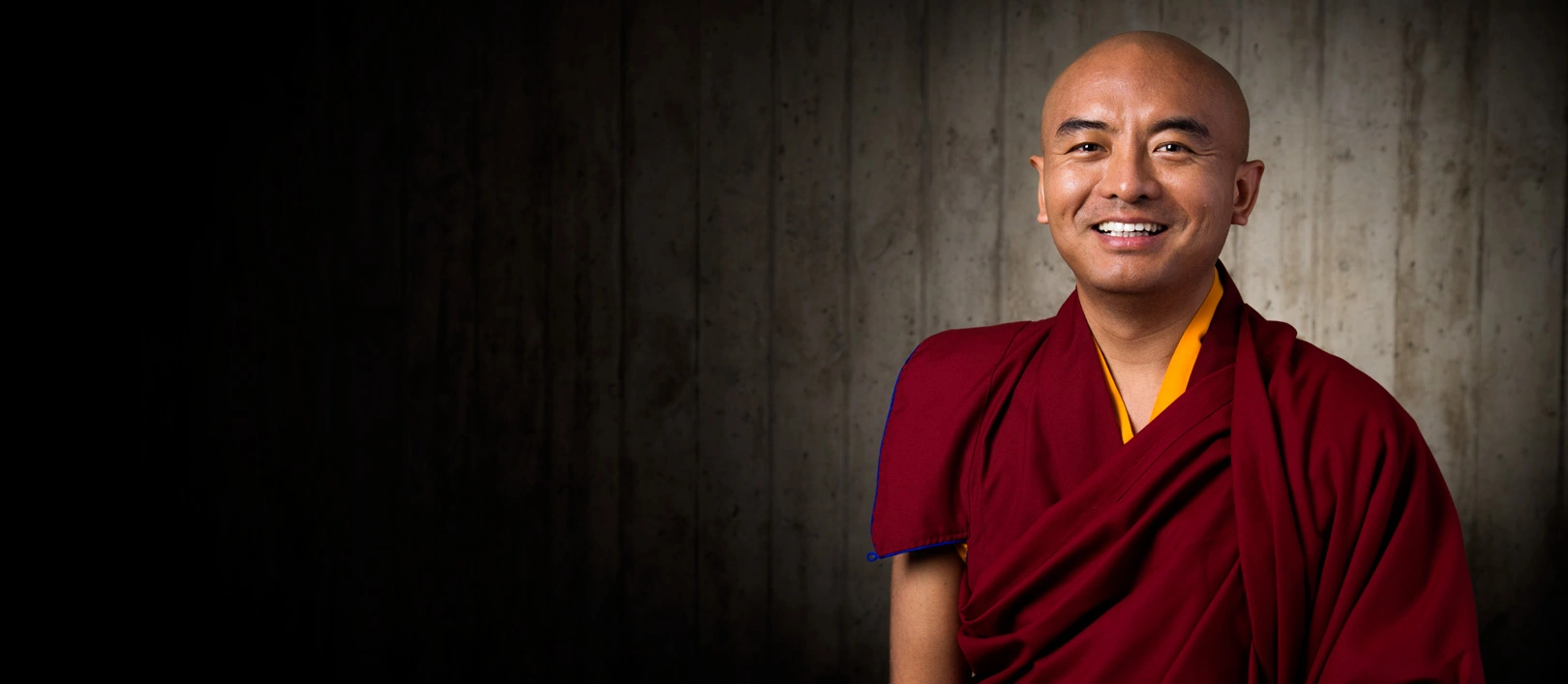 "Wherever you are, whatever you do, it's essential to acknowledge your experience as something ordinary, the natural expression of your true mind. If you don't try to stop whatever is going on in your mind, but merely observe it, eventually you'll begin to feel a tremendous sense of relaxation, a vast sense of openness within your mind - which is in fact the natural mind, the naturally unperturbed background against which various thoughts come and go."

- Mingyur Rinpoche
---
Nectar of the Path is a concise liturgy composed by Mingyur Rinpoche to distill the key points of the Buddhist path as a reminder for daily practice. Each module includes teachings from Mingyur Rinpoche, detailed practice instructions, readings and suggestions for study, as well as webinars and short introductions from Senior Tergar Instructors.

What is included in this course?
Video teachings from Mingyur Rinpoche
Teachings modules covering topics on The Four Thoughts, Refuge, Bodhicitta, and Guru Yoga
Guided instruction on the specifics of how to practice Nectar of the Path
Traditional and contemporary readings from the lineage masters and modern teachers
Audio introductions from Senior Tergar Instructors
Recordings of course webinars with Mingyur Rinpoche and the Instructors
Optional individual practice interviews
A forum to discuss practice and ask questions
Who can take this course?
This course is open to all those with interest in deepening their understanding of the principles and practices of Tibetan Buddhism.
How much does it cost?
The Nectar of the Path and other courses in Vajrayana Online are included as part of your monthly subscription to Vajrayana Online for as long as you remain subscribed. Visit Vajrayana Online to learn more.
In order to subscribe to Vajrayana Online, you must first be a member of Tergar Learning Community.
Not registered for Tergar Learning yet?
Register Now
If you are already registered on Tergar Learning please log-in