Foundations of Tibetan Buddhism, Online Buddhism Course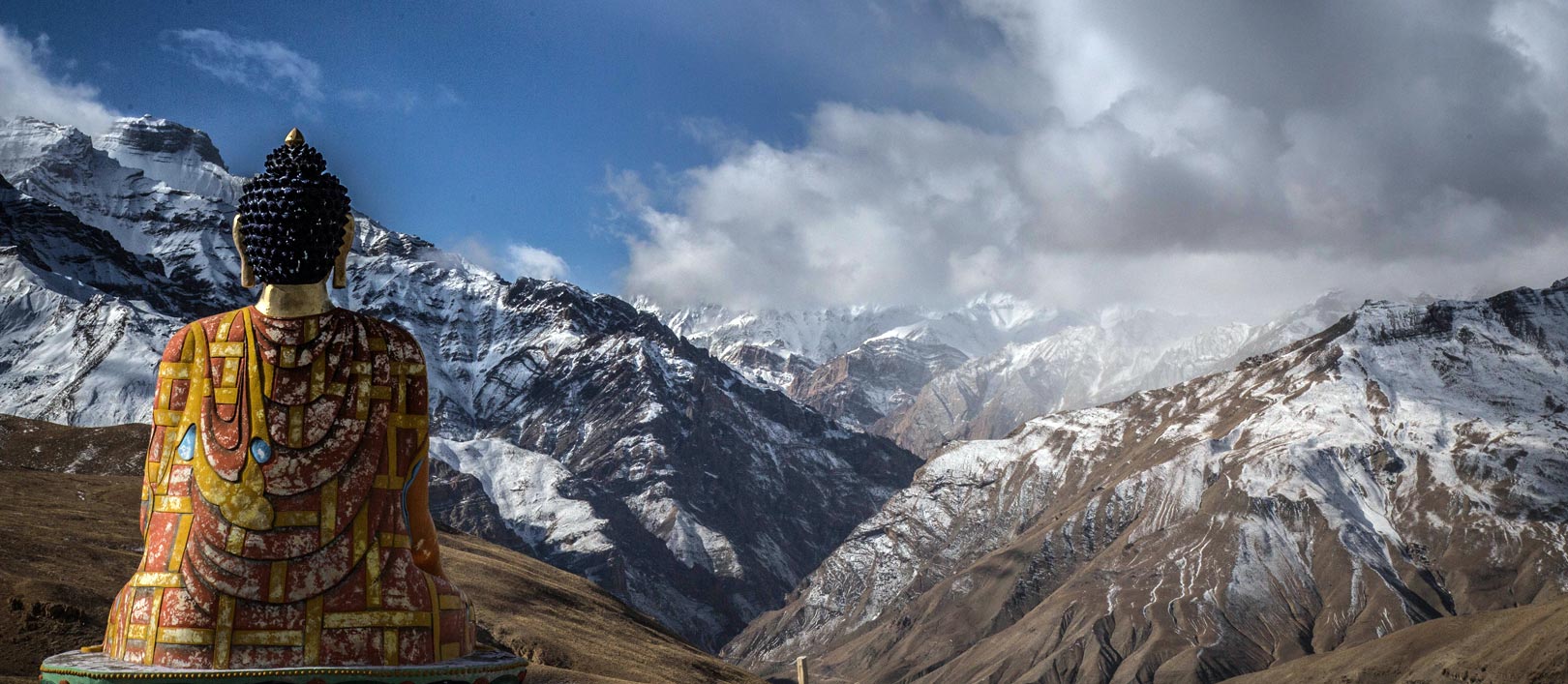 ---
Course Overview
This is an online Buddhism course where you will explore the rich history, philosophy, and meditative traditions of Tibetan Buddhism and its three yana spiritual path. For those seeking Buddhism classes online, you will have access in this self-paced course to teachings from Mingyur Rinpoche, audio files, two webinars, optional personal practice interviews, and a discussion forum to ask questions.
For over a thousand years, the people of Tibet have preserved a unique form of Buddhism that was originally taught and practiced in ancient India. The hallmark of the Tibetan tradition is a graded approach to meditation, spiritual study, and ethical living embodied in the "three vehicles" of Buddhism: the Foundational Vehicle, the Great Vehicle, and the Vajra Vehicle. In Tibetan Buddhism, these three vehicles are practiced as one unified system.
What is included in the course?
We will explore the rich history, philosophy, and meditative traditions of Tibetan Buddhism
The course includes weekly video teachings from Mingyur Rinpoche on key points, with video subtitles, audio files, and transcripts
An extensive course workbook to deepen understanding and experience
Weekly audio introductions from Senior Tergar Instructors
Two webinars each month with the Tergar Instructors
Optional personal practice interviews with the Tergar Instructors
A forum to discuss our study and practice and to ask questions
---
Who can take this course?
This course is open to all those with an interest in deepening their understanding of the principles and practices of Tibetan Buddhism.
---
How much does it cost?
Foundations of Tibetan Buddhism and other courses in Vajrayana Online are included as part of your monthly subscription to Vajrayana Online for as long as you remain subscribed. Visit Vajrayana Online to learn more.
---
What will I need for this course?
The book Indestructible Truth by Reginald A. Ray will be referred to throughout the course.
---
In order to subscribe to Vajrayana Online, you must first be a member of Tergar Learning Community.
Not registered for Tergar Learning yet?
If you are already registered on Tergar Learning please log-in