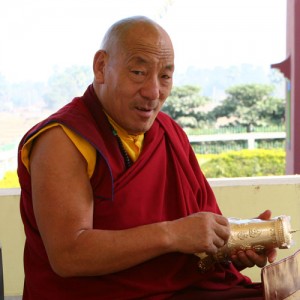 We recently received the news that Lama Soto, Mingyur Rinpoche's close friend and long-time attendant, passed away last week in India.
Lama Soto was in the three-year retreat that Mingyur Rinpoche led while still in his teens. Since that time, Lama Soto served as Mingyur Rinpoche's attendant and traveled with him around the world.
Those who had the good fortune to know Lama Soto will always remember his gentle presence and warm smile, and the care and devotion he showed toward Mingyur Rinpoche. He will be greatly missed in the Tergar Community.
--Cortland Dahl