Though the preliminary practices are presented as introductory meditations in the world of Tibetan Buddhism, they are so complex that it sometimes seems like we need a PhD in Buddhism just to get started. Fortunately, these practices, known in Tibet as Ngondro, are more than worth the effort. Here is a list of books that will help you find your way if you're just beginning, and inspire your practice if you're a seasoned practitioner.
Tergar's Vajrayana Online program offers an extensive course in Ngondro practice. Click here for more information.
---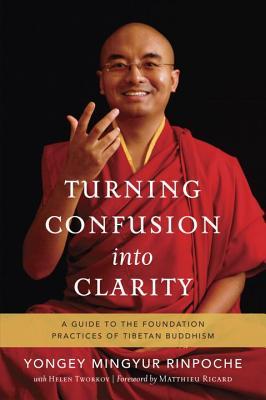 by Yongey Mingyur Rinpoche
For anyone interested in Buddhist practice and philosophy, this book gives detailed instruction and friendly and inspiring advice for those embarking on the Tibetan Buddhist path in earnest. By offering guidance on how to approach the process and giving instruction for specific meditation and contemplation techniques, Yongey Mingyur Rinpoche provides gentle yet thorough commentary, companionship, and inspiration for committing to the Buddhist path.
---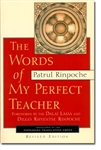 by Patrül Rinpoche
If you're looking for a classic work on the subject, look no further. This is a masterpiece of Buddhist literature. Keep in mind that this was written for a very different audience, so some of the stories and perspectives may seem out of touch with the modern world, but if you can get past some of the more traditional elements of this book, you'll find a treasury of wisdom and practical advice on the preliminaries. This book is essential reading for all Ngondro practitioners.
---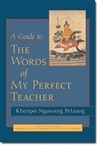 by Khenpo Ngawang Pelzang
Khenpo Ngawang Pelzang, one of the greatest Tibetan masters of the early 20th century, was the heart student of Lungtok Tenpé Nyima, the Dharma heir of Patrül Rinpoche. When Khenpo Ngawang studied Words of My Perfect Teacher, Khenpo Ngawang recorded his teacher's explanations and compiled them in this work. This book expands upon Patrül Rinpoche's teachings, offering practical advice on the preliminary practices and profound explanations of core Buddhist teachings. Another must read for all Ngondro practitioners.
---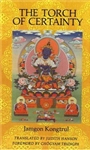 by Jamgön Kongtrül
Kongtrül's Torch of Certainty is short, but if you're looking for a good overview of the preliminary practices, especially as presented in the Karma Kagyü lineage, then this book is invaluable. In addition to Kongtrül's presentation, Judith Hanson (who translated the text) also included some wonderful interviews with Kalu Rinpoche, Deshung Rinpoche, and Chogyam Trungpa Rinpoche.


---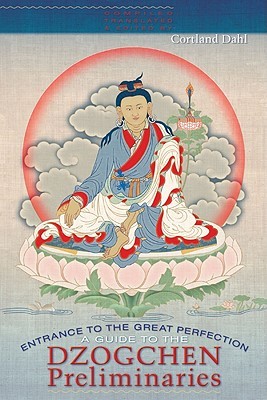 by Jigmé Linga, Dzongsar Khyentsé, translation by Cortland Dahl
This collection of texts includes two short teachings by Jigmé Lingpa that were the basis for Patrül Rinpoche's Words of My Perfect Teacher (mentioned above), as well as a lengthy commentary on the preliminary practices by contemporary Buddhist teacher Dzongsar Khyentsé Rinpoche. The book also includes a long introduction that presents an overview of the Nyingma lineage and other sections on the nine yanas and other topics.
---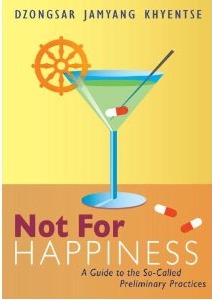 by Dzongsar Jamyang Khyentse
Dzongsar Rinpoche shows that genuine spiritual practice, not least the Ngondro preliminaries, will not bring the kind of comfort and ease most worldly people crave. Quite the opposite, in fact. But if your ultimate goal is enlightenment, Ngondro practice is a must, and Not for Happiness your perfect guide, containing everything an aspiring practitioner needs to start to practice.
---