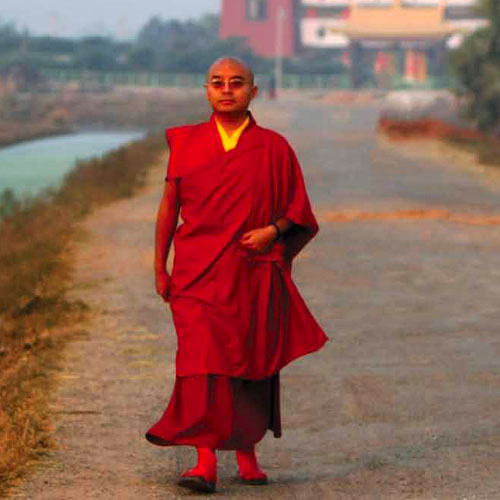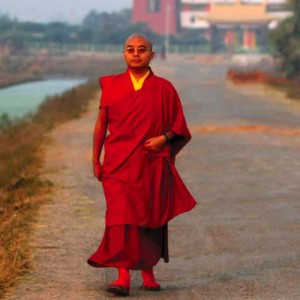 He was a bestselling author and rising star of the Buddhist world, but one day Mingyur Rinpoche just walked out and left it all behind. Andrea Miller reports on a modern lama braving the ancient path of the wandering yogi.
Right click to download The Wanderer a new article from the March 2012 Shambhala Sun magazine.
PDF [512 KB]
The old monk Lama Soto knocked on Yongey Mingyur Rinpoche's door. Then he knocked again. It was noon at Tergar Monastery in Bodhgaya, India, and Lama Soto was bringing Mingyur Rinpoche his lunch, just as he'd done for the past five days, ever since Mingyur Rinpoche had announced that he was going to intensify his practice and remain alone in his room, eating only once a day. Their custom was that Lama Soto would knock on the door; in response, Mingyur Rinpoche would open it a little, then Lama Soto would walk in. But on this day early last June, Mingyur Rinpoche did not open the door and no sound came from his room. At one o'clock, Lama Soto pushed open the unlocked door and on the bed he found a long white ceremonial scarf and a letter. Mingyur Rinpoche was gone and he had taken nothing with him—not money, not a change of clothes, not even a toothbrush. Lama Soto nearly fainted.
Used with permission from Shambhala Sun magazine